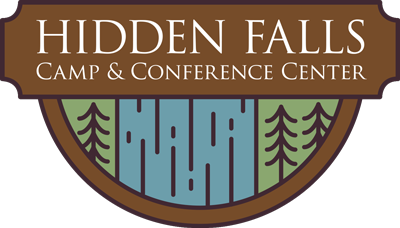 Summer camp is a ministry of The Salvation Army, combining physical activity with emotional care and spiritual growth. For many of the children who attend camp, this is an experience they never dreamed would be available to them. For others, it's a chance to get away from difficult situations at home – a time and place to just be a kid again.
How do I sign up my child for summer camp?

The registration process may vary slightly depending on where you live. You must register through a local Salvation Army facility or a Salvation Army representative. 

If you do not live in a county with a Salvation Army Corps Community Center, click the links below for a camper application and an information packet. Once completed, please return the forms to your county's Salvation Army Service Extension Representative. A list of Indiana's Service Extension Representatives can be found HERE.
2020 Summer Camp Packet

How much does it cost to attend Hidden Falls Camp?
Thanks to the generosity of donors, we are able to subsidize the majority of the cost of camp. Most locations only charge $25 per camp per child. Some locations may charge more to cover transportation cost and/or meals on the way to camp.
2020 Youth Summer Camp Dates
Our theme for 2020 will be "The Summer Tour"
Each camp will have some activities involving this year's chosen theme.
We will start accepting registrations March 2nd 2020
*Camper arrival and registration will take place in CenterWood (Dinning-Hall)
on the first day of camp from 1:00 p.m. – 2:30 p.m
(Exceptions are noted below).
*Camper Pickup will take place on the final day of camp from
(9:30 a.m. – 10:00 a.m.)
(June 8-12)
Outdoor Experience Camp
This camp is for youth ages 12-17 and is for youth to get a taste of the outdoors and camping. Campers will be staying in cabins most of the week, with one day/night in a tent. Campers will learn basic outdoor skills & safety, and will go on hikes on camp property.
(June 8-12)
Extreme Camp
This camp is for youth ages 12-17 and will take the outdoors experience to a higher level. Campers will be sleeping in tents all week long, and cooking most meals over the campfire. Activities will include longer hikes and possibly an off-site field trip. Campers from Indiana who are going to attend the Jamboree are required to attend this camp.
(June 15-19)
Kids Camp
This camp is for youth ages 7-12. It will have an evangelistic focus while introducing or continuing a child's experience of the outdoors as God's creation. Activities include fishing, hiking, games, various types of nature education, and more!
(June 20-27)
Music Camp
For Salvation Army youth ages 9-17. This is a working camp for music instruction including brass, woodwind, percussion, vocal, and guitar. Campers will experience the beauty of nature and outdoors, while still have music instruction 2-3 times a day. (Community and Service Extension youth eligible to attend with school music teacher recommendation.)
(June 23-27)
Jr. Music Camp
For Salvation Army youth ONLY, ages 7-8, who have an interest in music exploration. This will be a learning based camp where younger potential musicians will experience music and gospel arts activities as a preparation to be future music campers. Limited capacity. Youth must regularly attend corps activities and have Corps officer approval.
(July 16-20)
Sports Week
For youth ages 9-17. This will be a physically active camp. Campers will choose which camp to attend. When registering, choose between Basketball Camp, Soccer Camp, Cheer Camp, Martial Arts Camp, Softball Camp, and Archery Camp.
(July 21-24)
STEAM + Art Week
This is for youth ages 9-14 who wish to learn more about Science, Technology, Engineering, Mathematics or the Arts. Youth will choose a theme to focus on for the entire week. We plan to offer a variety of options such as Coding Camp, Space Camp, Engineering Camp, Design & Decorate Camp, Woodworking Camp, Photography Camp, and more!
If you have any questions about summer camp with The Salvation Army, please fill out the form below.
The Salvation Army, an International movement, is an evangelical part of the universal Christian church. Its message is based on the Bible. Its ministry is motivated by the love of God. Its mission is to preach the gospel of Jesus Christ and to meet human needs in His name without discrimination.
The Salvation Army is a nonprofit, tax-exempt charitable organization under Section 501(c)(3) of the Internal Revenue Code. Donations are tax-deductible as allowed by law.
To find out more about your local Salvation Army in Indiana click here.

Hidden Falls Camp & Conference Center | 208 Hidden Falls Camp Road | Bedford, IN 47421

Privacy Policy - Copyright 2016 The Salvation Army