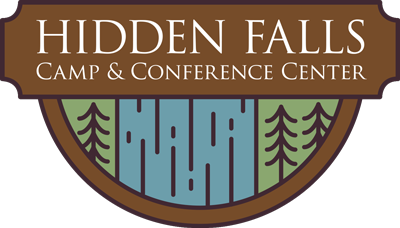 Summer camp is a ministry of The Salvation Army, combining physical activity with emotional care and spiritual growth. For many of the children who attend camp, this is an experience they never dreamed would be available to them. For others, it's a chance to get away from difficult situations at home – a time and place to just be a kid again.

If you do not live in a county with a Salvation Army Corps Community Center, click the links below for a camper application and an information packet. Once completed, please return the forms to your county's Salvation Army Service Extension Representative. A list of Indiana's Service Extension Representatives can be found HERE.
For those interested in going to SPORTS or KIDS camps, you have the opportunity to be involved with a study through Purdue University. They will be providing nutrition education to these camps as well as tracking how it works. Participation is optional, but there are some benefits to participating. Please print the forms below and send in with your registration packet if you would like to participate. 
2018 Youth Summer Camp Dates
Camper arrival and registration will take place in Centerwood Hall on the first day of camp from 1:00 p.m. – 2:30 p.m.
Camper Pickup will take place on the final day of camp from 9:30 a.m. – 10:00 a.m.
June 4 – 8, 2018
Sports Camp
For Corps/Service Extension youth ages 9-13. This will be a physically active camp. Youth attending need to be willing to be active for large parts of each day. Campers will rotate between various sports: Basketball, Baseball, Football, Track & Field, Swimming, and TaeKwon Do.
June 11-15, 2018
Outdoor Experience Camp
This camp is for youth ages 12-17. These campers will be staying in tents, learning outdoor skills and gaining a more rustic camping experience. Some activity will take place off site. Regular devotions will take place in a campfire setting.
June 11 – 15, 2018
Girl Guard & Ranger Camp
This is for youth entering grades 6-12 who are part of regular Girl Guard or Ranger Troops at their local Salvation Army corps. Youth attending this camp will be learning program related emblems.
June 18 – 22, 2018
Kids Camp
This camp is for youth ages 7-12. It will have an evangelistic focus while introducing or continuing a child's experience of the outdoors as God's creation.
June 24 – 29, 2018
National Guard Kids AT
Kids AT South is for children and family member of the Indiana Army National Guard.
To register your child must be aged 9-17 and may be:
1. A gold star youth;2. the direct dependent, niece/nephew, or grandchild of a CURRENT Indiana National Guard Service Member; or 3. The direct dependent, niece/nephew, or grandchild of a FORMER member of the Indiana National Guard.
In the event that camp reaches capacity, we will prioritize campers in the order listed above. If you have any questions about eligibility, please contact Anne Tedore at anne.e.tedore.ctr@mail.mil or 317-247-3300 x85441
To register for camp, please follow the link: app.campdoc.com/register/ing
Click here to download the Kids AT Information Flyer
July 2 – 5, 2018
Sunbeam & Explorer Camp
Youth entering grades 1-5 who are part of regular Sunbeam or Explorer Troops at their local Salvation Army corps. Youth attending this camp will be earning program related emblems.
July 7 – 14, 2018
Music Camp
For Salvation Army youth ages 9-17. This is a working camp for music instruction including brass, woodwind, vocal, guitar, percussion and more! (Community and Service Extension youth eligible to attend with school music teacher recommendation.)
July 10 – 14, 2018
Jr. Music Camp
For Salvation Army youth ONLY, ages 7-8, who have an interest in music exploration. This will be a learning based camp where younger potential musicians will experience music and gospel arts activities as a preparation to be future music campers. Limited capacity. Youth must regularly attend corps activities and have Corps officer approval.
July 16 – 20, 2018
Teen Camp
This camp is for youth ages 13-17. It will be an evangelistic focused camp. Teens will have the opportunity for outdoor education while being presented with the gospel and tenants of a biblical lifestyle.
If you have any questions about summer camp with The Salvation Army, please fill out the form below.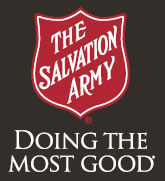 The Salvation Army, an International movement, is an evangelical part of the universal Christian church. Its message is based on the Bible. Its ministry is motivated by the love of God. Its mission is to preach the gospel of Jesus Christ and to meet human needs in His name without discrimination.
The Salvation Army is a nonprofit, tax-exempt charitable organization under Section 501(c)(3) of the Internal Revenue Code. Donations are tax-deductible as allowed by law.
To find out more about your local Salvation Army in Indiana click here.

Hidden Falls Camp & Conference Center | 208 Hidden Falls Camp Road | Bedford, IN 47421

Privacy Policy - Copyright 2016 The Salvation Army