Whether your group size is 7 or 300, Hidden Falls Camp & Conference Center has more than enough room to accommodate your meeting needs. Our campus is equipped with Wifi, ensuring your meetings are online and connected. Visit our Reservations page to reserve one of our meeting spaces today.
Chapel
Our largest meeting facility, our chapel seats 300 and includes a foyer with restrooms and a coffee room with a refrigerator. Rent this amazing space for your next conference or retreat!
$300 per day (If sound tech is needed it's $15 per hour)
CenterWood (below dinning hall)
The CenterWood meeting space seats 200 people and includes a lobby with restrooms. This facility can also be separated into five different meeting spaces.
$200 per day ($40 set up fee if rooms need divided)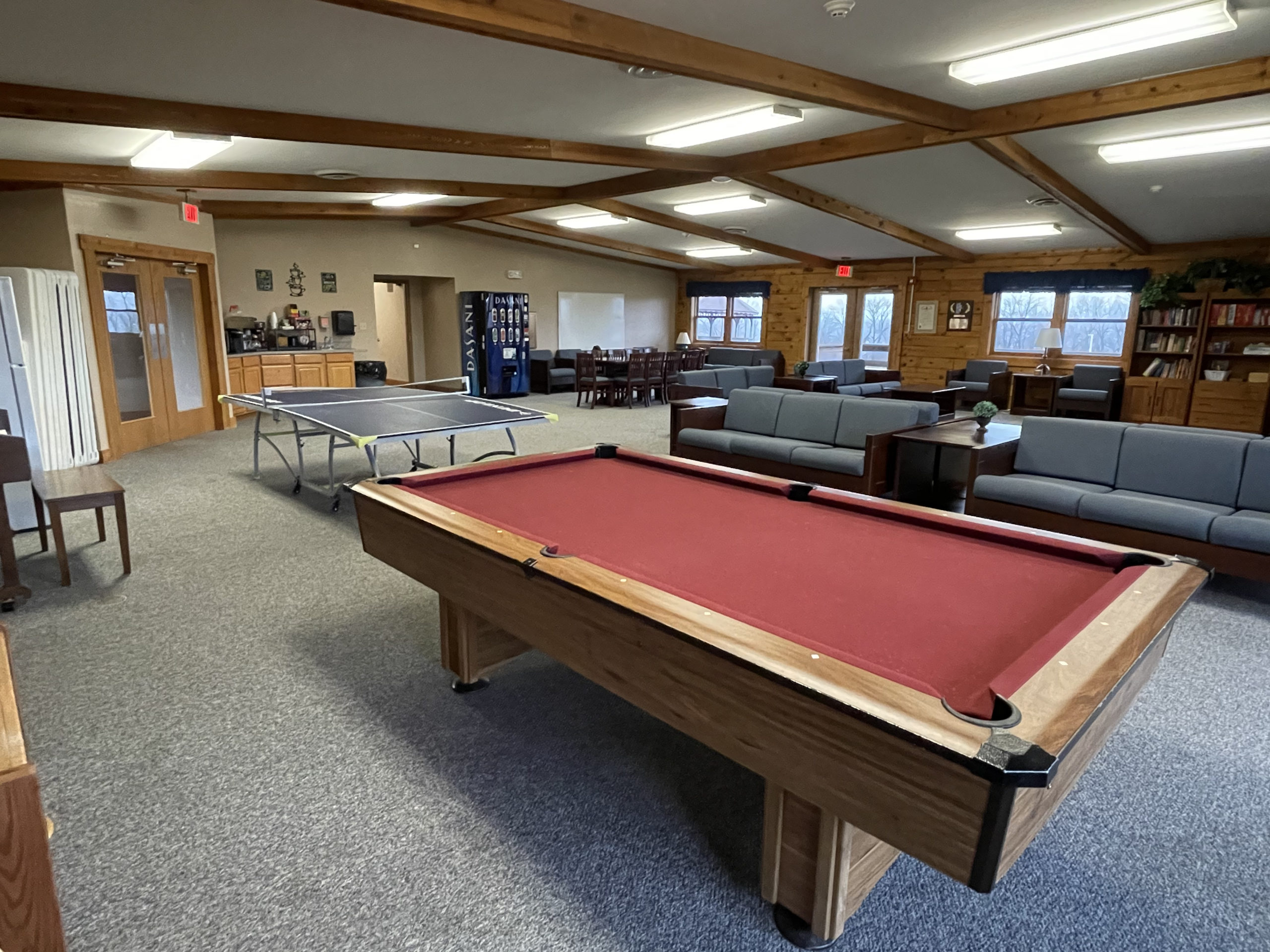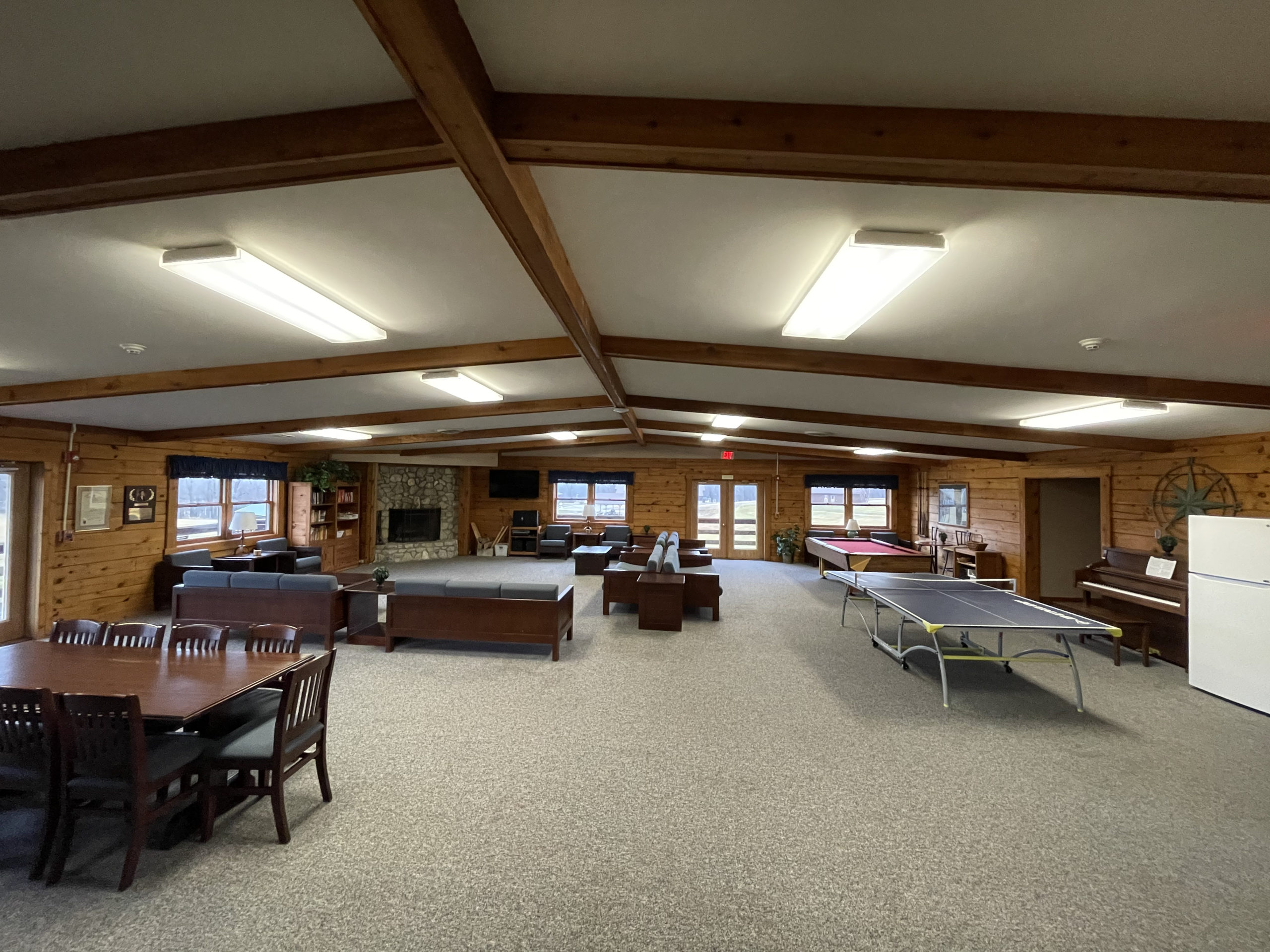 Ober Lodge Lounge
With enough room to accommodate 50 people, the Ober Lodge Lounge can be arranged as a conference space or as a lounge and includes a fireplace and a coffee bar.
$100 per day (Firewood for fireplace $25)
Crafter's Corner
Located in the Administration Building, the Crafter's Corner provides excellent lighting and ample power supply. This facility is great for quilting, crafting or scrapbooking. The Crafter's Corner can also be configured into a classroom space, conference space or into discussion seating. Portable audio and visual equipment is available upon request.
$100 per day (Crafter supplies not included)
The Salvation Army, an International movement, is an evangelical part of the universal Christian church. Its message is based on the Bible. Its ministry is motivated by the love of God. Its mission is to preach the gospel of Jesus Christ and to meet human needs in His name without discrimination.
The Salvation Army is a nonprofit, tax-exempt charitable organization under Section 501(c)(3) of the Internal Revenue Code. Donations are tax-deductible as allowed by law.
To find out more about your local Salvation Army in Indiana click here.

Hidden Falls Camp & Conference Center | 208 Hidden Falls Camp Road | Bedford, IN 47421

Privacy Policy - Copyright 2016 The Salvation Army